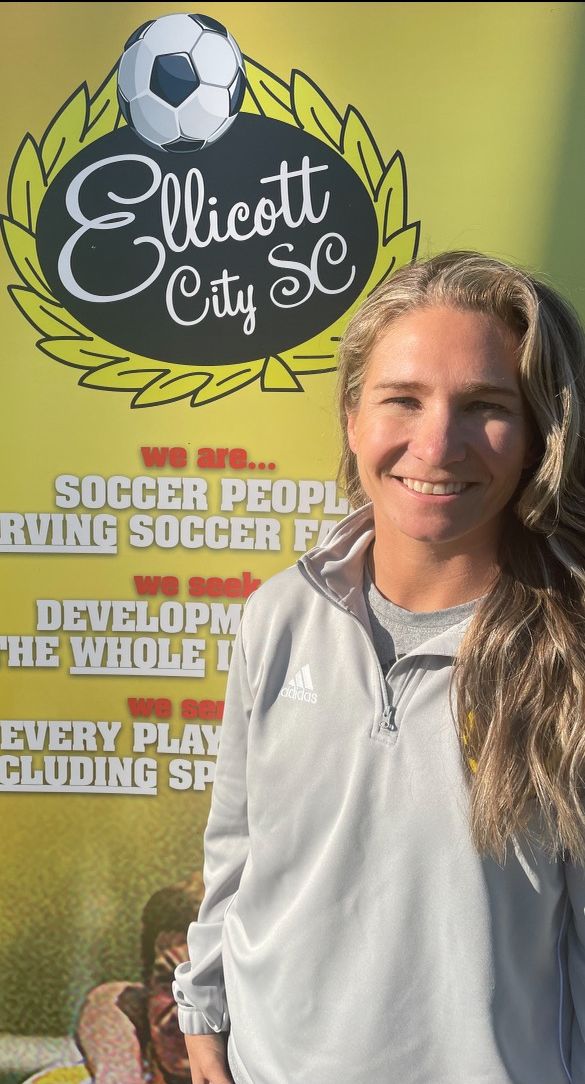 United Soccer Coaches Association (USC) Coaching License [USC National Diploma]
Coaching Career Highlight:
Getting to coach against my alma mater on the field I used to play on. But the most fulfilling part of coaching has been attending former players' weddings and watching them and their families grow.
Playing Career Highlight:
Scoring a hat trick against Navy for a 4-3 win in a game to earn us a spot in the conference playoffs which lead to a Patriot League Championship.
Why do you like coaching for CiTY?:
The Club's mission aligns with my coaching philosophy which develops the whole player both on and off the field. This Club has the right atmosphere to bring up youth players in where they can grow a lifelong love for the game.
Personal Info:
My favorite past time is spending time traveling with my husband and three kids, especially family beach soccer games!
Coaching Experience:
Mount Saint Mary's University – AC
Hood College – HC
Elmira College – AC
Allince Soccer Club 4 years
Playing Experience:
Pro – North Jersey Valkyries USL W- League
College – Bucknell University
High School – Immaculate Heart Academy (NJ)