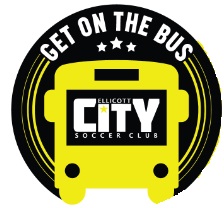 Tim Ryerson, Executive Director of Ellicott City Soccer Club had a vision to create a program that removes the economic and transportation barriers that prevent some children from low-income Howard County families from participating in youth soccer. With the support of the community and donations, the vision came to life, and CiTY launched their Get On the Bus (GOTB) program in the Spring of 2018.
A day in the GOTB program runs as follows: at the end of the school day, GOTB players are met at their school by GOTB staff and given a healthy snack. Tutoring and homework help is available to all participants. Afterwards, they are transported by bus to fields to participate in a recreational program. The kids practice once a week and play in the recreational games on Saturdays. 
At the end of the GOTB season, several program participants may be identified and placed on local travel teams at the club level in order to have the same opportunity to continue to participate at a higher level that others may have. Funded by charitable donations, the program provides full uniform kits, including jerseys, shorts, socks, cleats and a soccer ball, at no cost to players. All recreational program participation fees are waived for GOTB participants, resulting in a completely free program.  To find out more about the GOTB MD program, contact Amanda Buckler at amanda@gotbsoccer.org.  Donation and sponsorship information can be found at www.gotbsoccer.org.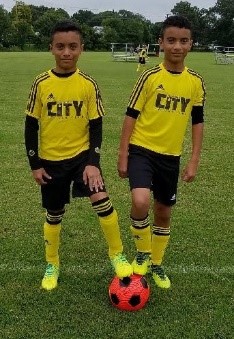 Twin brothers Jordin and Justin participated in the Ellicott City Soccer Club's first season of Get On the Bus, and were two of 41 students in the program from Deep Run Elementary School in Elkridge, MD.  Selected for GOTB based on their achievements in the classroom and in the Deep Run community, Jordin and Justin benefitted from everything GOTB had to offer, from getting their homework done every day to becoming good teammates and healthy athletes.  They developed so much as soccer players in CiTY's rec program through GOTB that at the end of the season, they tried out for CiTY travel soccer and were ultimately selected to play on a 2006 travel team.  Financial support of the CiTY community  enabled the first season of GOTB, which led Jordin and Justin to their current path as club members and soccer players experiencing the sport on a competitive and life-changing level.  This opportunity has given Jordin and Justin access to professional coaching and the continued enforcement of the importance of being positive contributors to the community that CiTY prides itself on instilling in all its players. CiTY is proud to have Jordin and Justin in the club.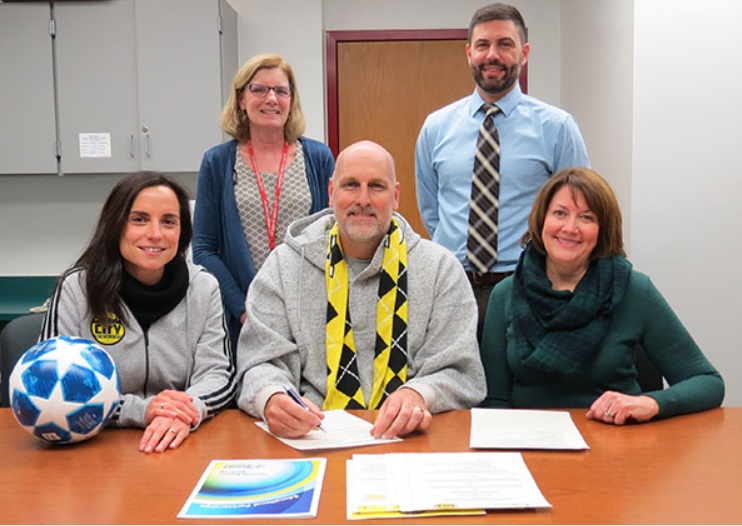 The Howard County Public School System (HCPSS) has partnered with the Ellicott City Soccer Club (CiTY) to provide opportunities for students to participate in after-school programming that promotes an active lifestyle. The partnership was formalized with an official partnership signing on Tuesday, January 29 at Talbott Springs Elementary School in Columbia, Maryland.