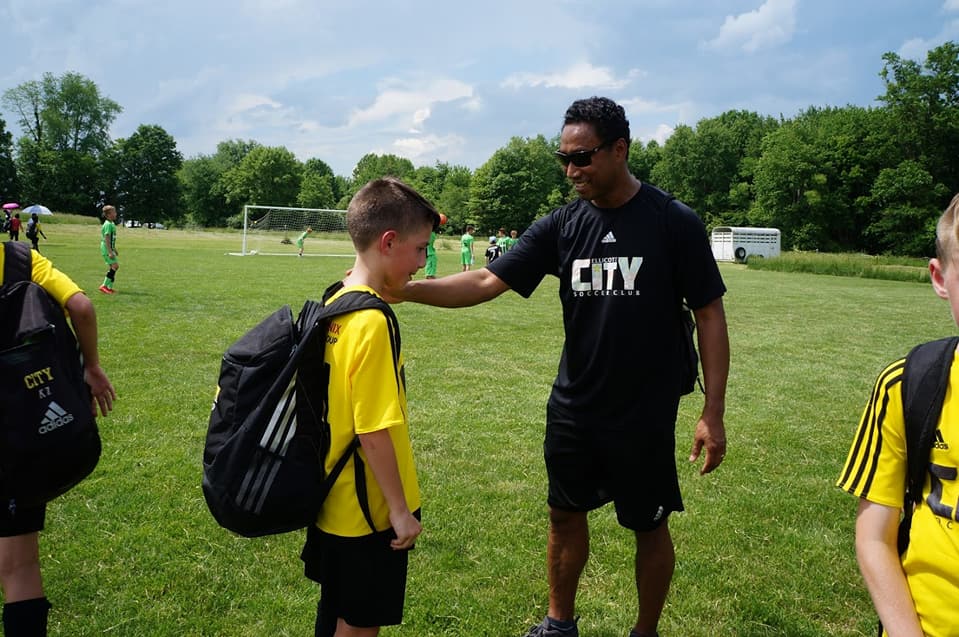 Coaching Career Highlight:
A couple of years ago giving advice to a player on how to use their speed and seeing them take that advice to be a scoring threat.
Playing Career Highlight:
Winning MVP for teams USA East reagion while playing in Europe after HIghschool. Also, making All-Juco region xx in '91.
Why do you like coaching for CiTY?:
I like being a coach because I get to take what others have tough me and pay it forward.
Coaching Experience:
Ellicott City SC Technical Director
Youth coach for over 25 years
Virginia Tech (AC)
US Soccer Grassroots Instructor
US Soccer Grassroots Instructor
Playing Experience:
Bel Air High School
Harford Comm College '89
Essex Comm College '91
Baltimore Spirit B team